Hands-down these Gluten Free Chocolate Chip Banana Bars are an all time favorite recipe in our home. With NO REFINED SUGAR they are so easy to make and such a healthy treat! When we're wanting a baked good this really fills the bill.
The kids LOVE these, so I double the batch to keep extras in the fridge or freezer for that "really needing a baked good" kind of moment.  They are soft and moist perfection. Don't these look so good?!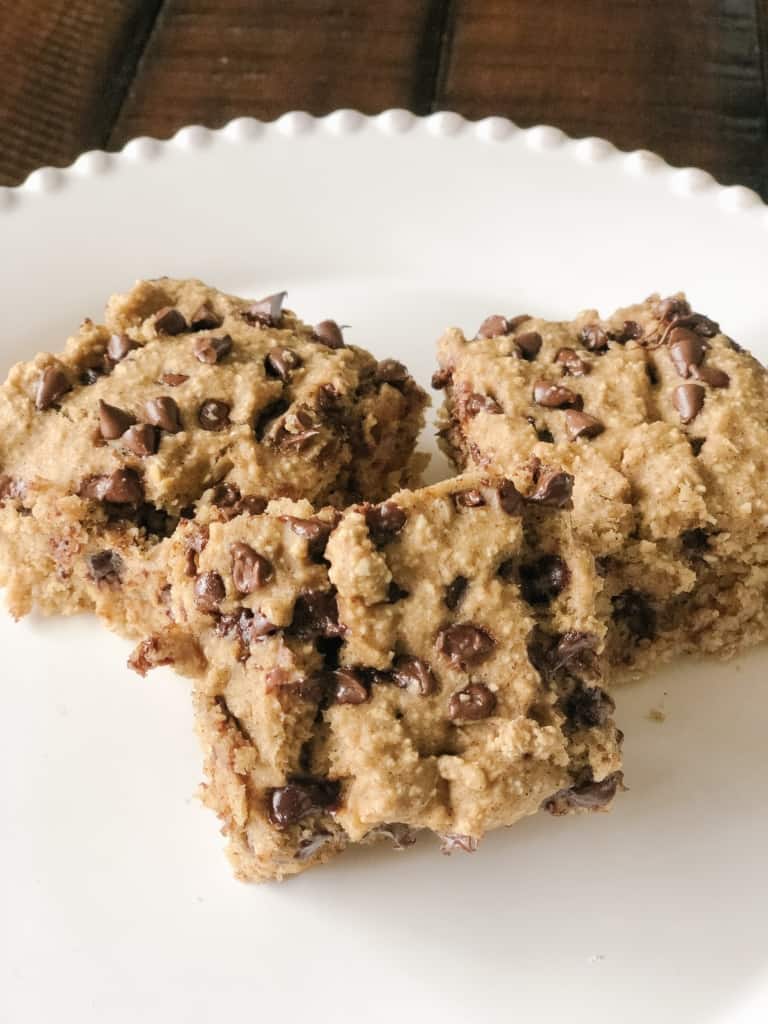 A few quick notes…
This recipe calls for Gluten Free Oat Flour – if you've never made oat flour it is super easy! Just put your Gluten Free Oats in your blender or food processor – blend for 1-2 minutes and there it is! So easy!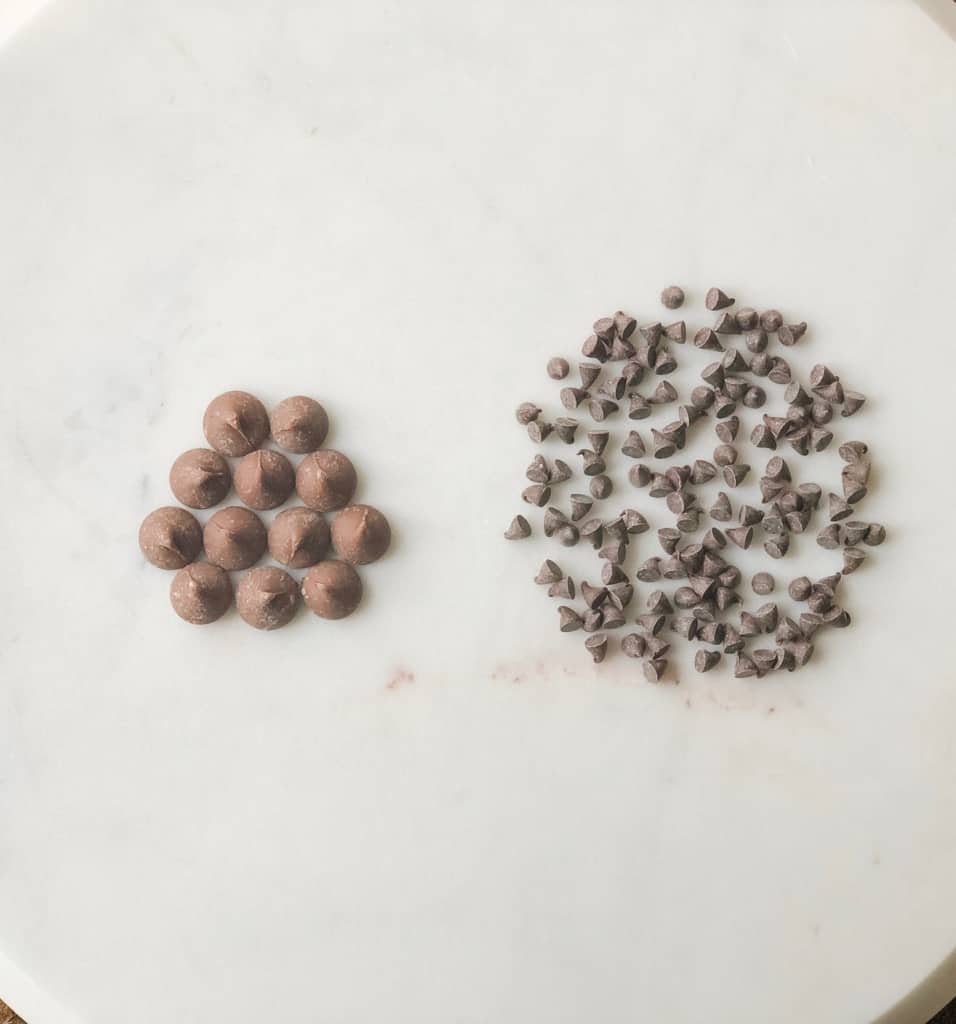 Let's talk Chocolate Chips – we love Guittard's Baking MINI Chocolate Chips. I always use the mini's when we bake – they go so much further. The more chocolate chips the kids see, the more excited they get. A serving size of the mini's is 132 pieces. The regular Guittard Milk Chocolate (which is amazing just to put a piece in your mouth and let it melt – so good) is 12 pieces. Which would your kids (or you =) rather have…12 pieces of chocolate, or 132? Always use the mini's!
Never throw your ripe bananas away again!  Just whip these up.  You'll be so glad you did!
INGREDIENTS
• 2 1/4 cups gluten free oats (blend to make oat flour)
• 1/2 teaspoon aluminum free baking powder
• 1/2 teaspoon baking soda
• 1/4 teaspoon salt
• 1 teaspoon cinnamon
• 3 medium ripe bananas
• 2 teaspoons pure vanilla extract (gluten free, if desired)
• 1/4 cup unsweetened applesauce
• 1/4 cup honey (agave nectar if vegan)
• 1/3 cup chocolate chips (vegan, if desired)
INSTRUCTIONS
1 Preheat oven to 350 degrees F. Spray 9×9 inch baking pan with nonstick cooking spray or line your pan with parchment paper (this is what we do so I can just lift them out when they're done and not have a pan that needs to be scrubbed. Plus, they cool faster, and the kids usually can't wait to have one =).
2 Put oat flour in medium bowl; whisk in baking powder, baking soda, salt and cinnamon; set aside.
3 Place bananas, vanilla, applesauce, and honey into blender; blend 1-2 minutes or until smooth and creamy. Add to oat flour mixture and mix until just combined.
4 Pour batter into prepared pan, spreading evenly with rubber spatula. Sprinkle 1/3 cup chocolate chips on top, gently take a butter knife and wiggle it through up and down the batter to get some of the chocolate chips to go under the surface (remember, the more chocolate chips the kids see, the more excited they get =).  Bake for 15 minutes or until knife inserted into center comes out clean or with just a few crumbs attached. Cool 10-15 minutes on wire rack.
5 Cut bars into 16 squares and enjoy!  You would never think these are a healthy treat!
NOTES
These amazing bars can be frozen. Simply bake, cool, cut; store in a freezer ziploc bag. They are actually good to eat frozen – but if you're wanting them soft just let them sit on the counter for a while. Warm, room temp, or cold, they are perfection!
Other optional add-ins (really anything can go in these!):
Fold in 1/4 cup coconut flakes, or sprinkle some walnut pieces on top.
When you make these tag us on IG #LIVEDENlife –  We love to see you whipping up healthy goodies in your kitchen!
Make it Healthy. Make it Home.™
LIVEDEN